Information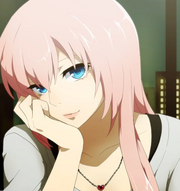 Tia, also known as Puritysin or the leader of the group called The Purity Sinners, is one of the voice actors for Five Nights at Treasure Island. She was born on December 27, 1986. She has also been revealed to be the writer of the game's story.
It was confirmed by Tia that Photo-Negative Minnie will speak while active. She also confirmed that Oswald and God are connected.
Accounts
Voices by Tia
It is possible that Tia would have voiced Daisy Duck
Ad blocker interference detected!
Wikia is a free-to-use site that makes money from advertising. We have a modified experience for viewers using ad blockers

Wikia is not accessible if you've made further modifications. Remove the custom ad blocker rule(s) and the page will load as expected.