Join...<br /><div style="font-size:6.5pt;color:#FF0000;">Read the <a href="http://five-nights-at-treasure-island.wikia.com/wiki/User:Tobias_Alcaraz/Chat#Chat_Rules">chat rules</a> before entering the chat.
Chat with us...>
Create blog post
Blogs
So, it's not even a surprise that this is pretty dead after the game cancellation and all of the drama and bullshit that Tia brought into here after she got on charge of the game, but... this was a pretty nice community from what I see, and some of the users were really invested on the community, the activities, but I don't know, I guess everyone just quitted from what I can tell, …

Read more >

does anyone know roblox?

because i made a five nights at treasure island roleplay game

https://www.roblox.com/games/1357574707/FNATI-roleplay

it took a while to make so feel free to try the game

Read more >
See more >
(Rules...)
Welcome to the Five Nights at Treasure Island Wiki! Make sure to check the Wiki Rules before contributing!
Five Nights at Treasure Island is a game made by Matthew Phoenix Rodriguez which was inspired by both Abandoned by Disney by Christopher Howard Wolf, and Five Nights at Freddy's made by Scott Cawthon. The game was made for non-profit; made for fun, and features some of Disney's well beloved characters like Mickey Mouse and Donald Duck, and others like Oswald.
---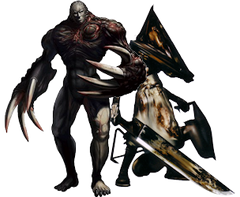 Horror Games
Go to these sites for info or for help with your own wiki!
Alice • Alone in the Dark • Amnesia • Bendy and the Ink Machine • Bioshock • Clock Tower • Dead Space • DreadOut • Fatal Frame • Five Nights at Freddy's • FNaF: Sister Location • The Last Door • Lost Alpha • Outlast • Resident Evil • SCP: Containment Breach • Silent Hill • SOMA • Spooky's House of Jump Scares • S.T.A.L.K.E.R. • The Evil Within • Until Dawn • White Day • Yomawari • Yume Nikki
Want your community included? See how!
See all of our Horror gaming wikis!

---