Join...<br /><div style="font-size:6.5pt;color:#FF0000;">Read the <a href="http://five-nights-at-treasure-island.wikia.com/wiki/User:Tobias_Alcaraz/Chat#Chat_Rules">chat rules</a> before entering the chat.
Chat with us...>
Create blog post
Blogs
Hello everyone, the new original FNaTI has acutally came out, as a new FNaTI Alpha. However, you can finally get it right there, and go into the MediaFire link in the description!

https://anart1996.deviantart.com/art/FNaTI-alpha-test-712036752

P.S: Congratulations! You're now the best for once again, AnArt1996!

Read more >

OK, don't worry, I'm now going back to get the latest Version of Skype. Skype Version 6.22 couldn't work to sign in. It's now all fine to get back the latest Version of Skype!

Read more >
See more >
(Rules...)
Welcome to the Five Nights at Treasure Island Wiki! Make sure to check the Wiki Rules before contributing!
Five Nights at Treasure Island is a game made by Matthew Phoenix Rodriguez which was inspired by both Abandoned by Disney by Christopher Howard Wolf, and Five Nights at Freddy's made by Scott Cawthon. The game was made for non-profit; made for fun, and features some of Disney's well beloved characters like Mickey Mouse and Donald Duck, and others like Oswald.
---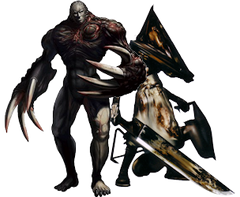 Horror Games
Go to these sites for info or for help with your own wiki!
Alice • Alone in the Dark • Amnesia • Bendy and the Ink Machine • Bioshock • Clock Tower • Dead Space • DreadOut • Fatal Frame • Five Nights at Freddy's • FNaF: Sister Location • The Last Door • Lost Alpha • Outlast • Resident Evil • SCP: Containment Breach • Silent Hill • SOMA • Spooky's House of Jump Scares • S.T.A.L.K.E.R. • The Evil Within • Until Dawn • White Day • Yomawari • Yume Nikki
Want your community included? See how!

---
Ad blocker interference detected!
Wikia is a free-to-use site that makes money from advertising. We have a modified experience for viewers using ad blockers

Wikia is not accessible if you've made further modifications. Remove the custom ad blocker rule(s) and the page will load as expected.